Quality Management Suite
Lync Network Integration - Install - Standard (not UCMA)
The QMS Software installation for a Lync Integration (not UCMA) is a standard QMS installation with the Data Service and CallRecording Service installed like a typical installation.
An RTPDatacollector would also reside on the QMS Server if Mirroring was involved. If this is the case, then the QMS Server would have to have 2 Nic's.
If just softphones are in use, or USB connected hard phones where the audio streams through the PC, then the rtpdatacollector would be installed on each endpoint PC. There would be no mirroring and so the QMS Server would only need one Nic.
Regardless of whether or not the RTPdatacollector is installed on the QMS Server, make sure that your CrConfig settings are set to LAN. Go to the Program Files x86 / Enghouse Quality Management Suite folder. Right click on CrConfig.exe and run as administrator. Make sure that both the Messaging Channel and Capture Card are set to the Lan Nic.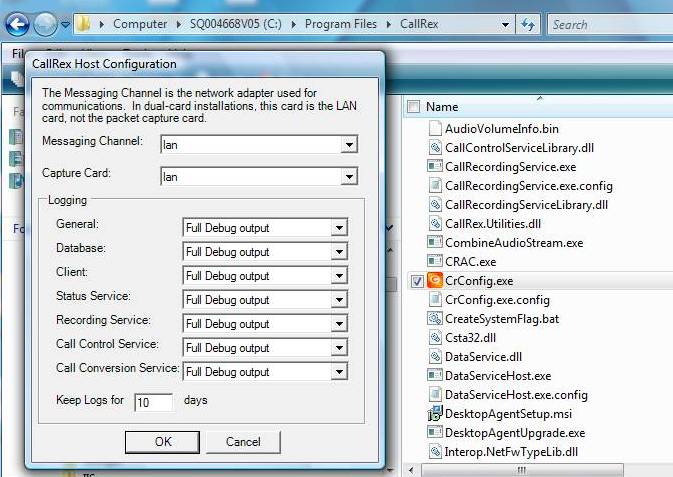 If Mirroring is involved, then please refer to the installation instructions for the RTPDataCollector.
The Telrexnetservice is a separate service that needs to be installed on the Front End Servers or SBAs. See the install instructions for the TelrexNetservice.