Quality Management Suite
Call Recording Frequently Asked Questions
Part 4: Managing the Data Logs
QMS maintains an audit trail of information used by our engineers to troubleshoot problems. These logs accumulate over time and can consume gigs of hard drive space. You can adjust what these logs contain and how long you keep them.
1. Start by locating the data logs. On Windows 2003 and Windows 7, go to "Documents and Settings / All Users / Application Data / CallRex / Logs."

2.
On Windows 2008 Servers, go to "Programs Data / CallRex / Logs" off of the C:\ Drive. Note that on many systems these are not viewable. To make these viewable, open Windows explorer and click on organzie.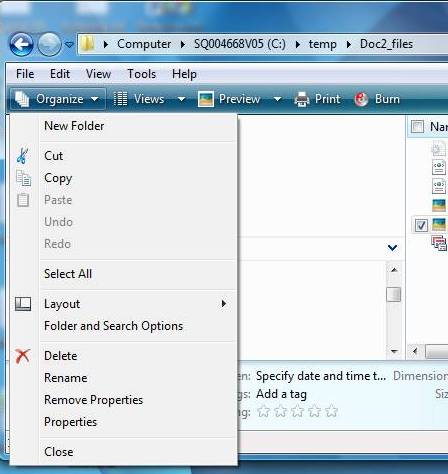 This will open the Folder Options window.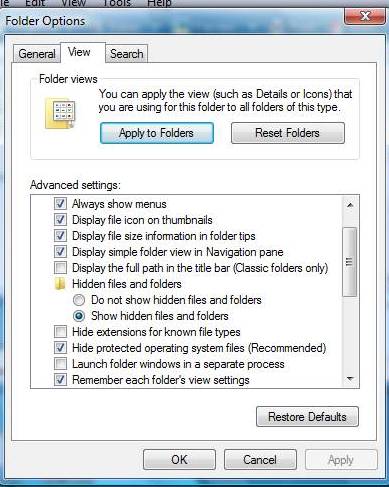 Click the View tab and check "Show hidden files and folders" and uncheck "Hide extensions for known file types."
Also uncheck "Hide Protect operating system file types."
Now you should be able to view the Documents and Settings / All Users / Application Data / CallRex / Logs (Win 2003 and 7) or C:\Program Data\CallRex\Logs folder (win 2008).


3. Start by removing any excess logs. Determine how many days worth of logs you intend to keep. Some CallRex users keep their logs for just 10 to 14 days while others keep them for 30 days and sometimes longer. Delete all the log files older than the number of days you have chosen.
4. Still using Windows Explorer, navigate to
Program Files > EnghouseQualityManagementSuite
5. Find the file CrConfig.exe and double click on the file name. The CRConfig window will open.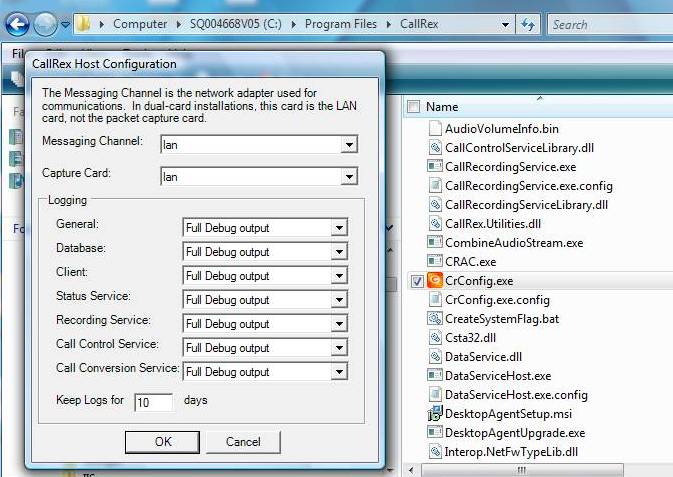 6. At the bottom you will see "Keep Logs for ___ days. Enter the number of days that you would like to retain the logs files.
7. Only make changes inside the "Logging" Box.
8. Hit OK at the bottom of the panel and OK again at the prompt.
9. You will have to stop and start the CallRex Services for the changes to take effect.