Quality Management Suite
Call Recording Frequently Asked Questions
Part 3: DataBase Backup and Restore
Backing up the Database


To back and restore your database, use the CallRexDBUtility.exe in the Program Files / Enghouse Quality Management Suite folder. First Backup the database.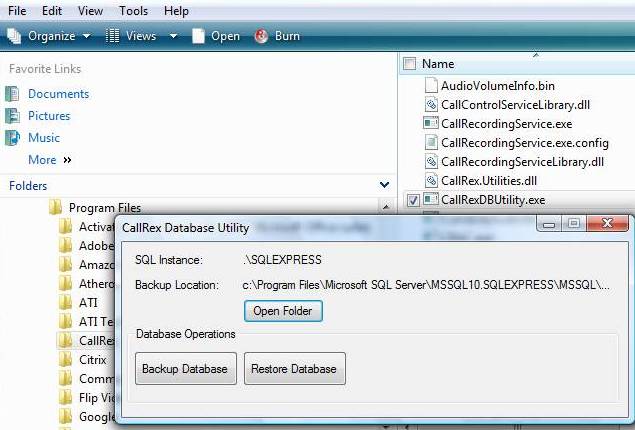 To backup a database, click Backup Database. Be careful not to click Restore Database. The Explorer window opens and allows you to browse to where you want to save the backup file. The default is the backup folder in the SQL area. Note that the name for the file is provided. We suggest you do not rename this file. Click Save. Depending on the size of the database, the backup process could take seconds or up to 10 minutes. When completed a notice will display that states Backup is completed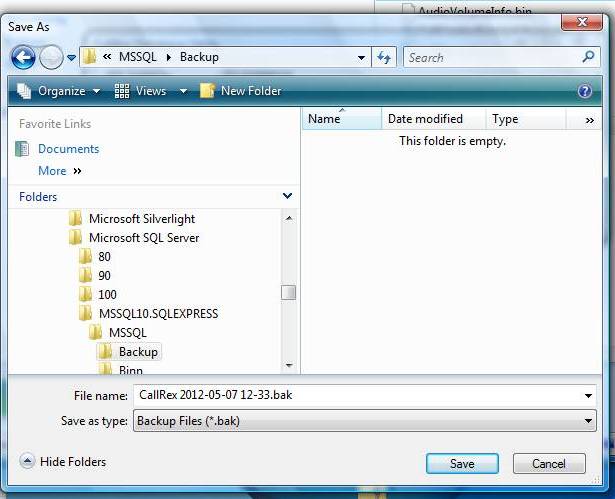 If you get an error, like the one below,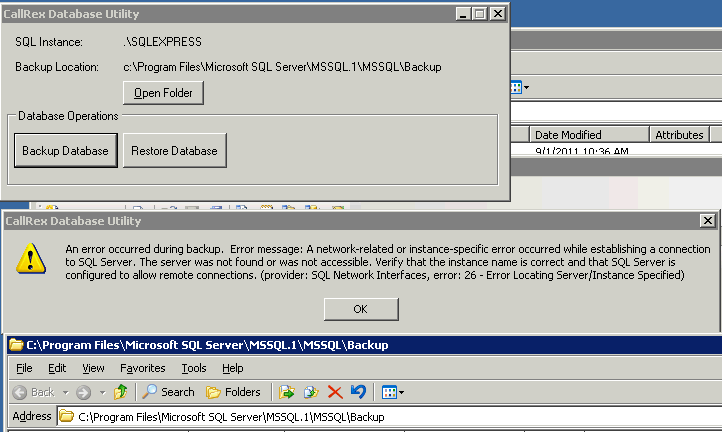 try copying the CallRexDButility.exe into the SQL folder where the telrex35.mdf file resides.


Restoring the Database

To restore the Database, run the CallRexDButility.exe and click on Restore. A warning prompt displays.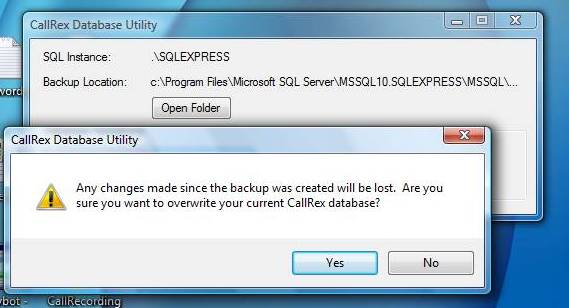 Click Yes. Then you will receive a prompt to browse and find the file that you want to restore.
Select the file that you want to restore and click the "Open" button and restore the database.
Return to Home Page